Fishing for early pre-spawn bass, such as in the month of February, can seem difficult to an angler expecting to catch a lot of fish. However, bass anglers expecting fewer, but better quality bass will be content until the days become longer and the warmer sunnier days begin to increase the water temperature closer to spring.
Toward the later part of February and on into early March, depending where you live, warming trends bring big changes to bass behavior. The sluggish, lethargic fish begin to move as they seek out warmer water. Once the water temperature rises from the low 40s up to 50 to 55 and up to the 60-degree range, bass will begin moving and become more active with each passing day.
This slow warming trend along with longer days with more sunlight help the bass know when to begin to move toward spawning areas. However, a cold front can often send bass back to deeper water. A cold front also means they will feed less as they move to and from the shallows to their deep lairs, waiting until the water temperature maintains around 60 degrees. Once this happens, bass will start moving shallower to spawn and this is when the bass are hungry.
Year to year, many bass anglers record and remember where spawning beds are located, which gives them a distinct advantage when fishing during the pre-spawn. When fishing from a canoe or kayak on a small private lake or from a high-peformance bass boat in a major reservoir, anglers make the most of this season by fishing the deeper channels leading to shallower areas.
If the channel has a sharp bend or a hump, bass will often be holding there. A lake point close to a spawning flat is another hot spot for pre-spawn bass. In deep reservoirs void of cover, bass often spawn on ledges or shelves along steep ledges in creeks. Pre-spawn bass will almost always migrate to these deeper areas near their spawning grounds as they wait for conditions to become suitable for the spawn.
The pre-spawn season is a productive time to fish beginning in the Deep South and moving north as days become longer, and as the air and water temperatures rise. Most major tournament trails will follow a northern direction as spring approaches for this reason. As winter gives way to spring, the pre-spawn moves upwards in North America and many anglers wait and watch the warming trends closely until the temperatures are just right. The spawn will follow this same trend. Mother Nature tells bass this before many fishermen have a clue to the changes taking place daily as the days become longer and the water becomes warmer.
Lures for Pre-Spawn Bass Patterns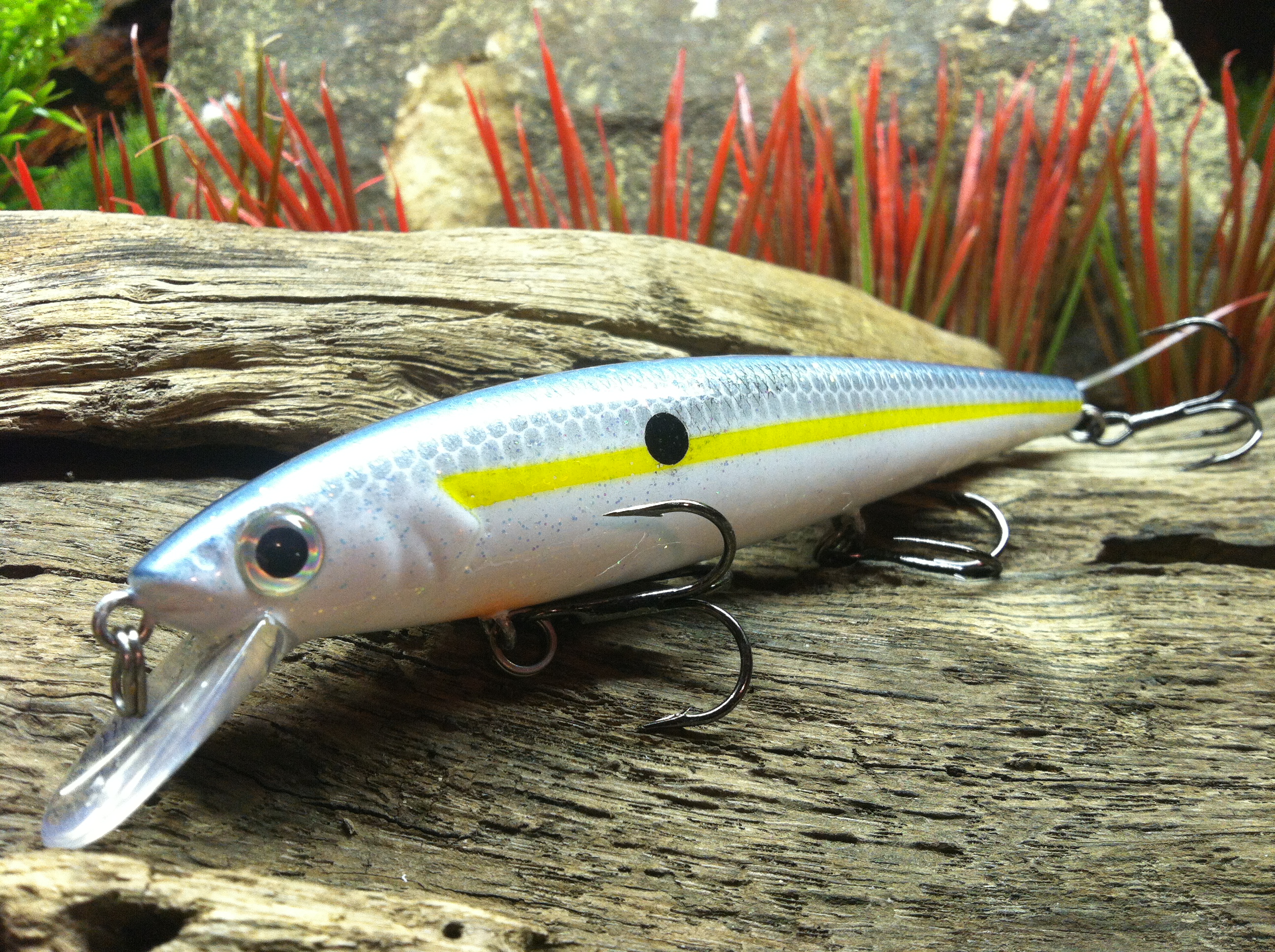 Suspending jerkbaits are among one of the most popular pre-spawn bass lures. This is a go-to bait for many anglers for the late-winter conditions and seasonal cold fronts will come and go until spring finally hits as bass move from deep to shallow water.
Crankbaits also are on many anglers list of top pre-spawn lures. The action of these lures is difficult to beat when targeting pre-spawn bass that are moving to shallow cover, such as rocks and submerged timber. The lures' ability to bounce and bump cover is a great way to get bass to bite. Diving baits are great for colder temperatures while shallow-running squarebilled baits are well suited for searching flats for migrating bass after a warming trend.
The mighty jig is the next lure to mention. Many bass gurus swear by this versatile bait for emerging lethargic pre-spawn bass. As water warms and cools with the coming of spring, bass will move with the water temps. Jigs are a versatile option for deep to shallow water. They are excellent crawfish and creature imitation baits; bass cannot resist slow moving crawfish meals in late winter and early spring. It is said that a bass will gain a pound for ever five pounds of crawfish they eat. Crawfish provide valuable protein needed to survive through reproduction, bedding and guarding a nest.
As water warms in shallower coves more rapidly, baitfish - followed by bass - will seek out this warmer water. Bass will looking for schools of shad and other baitfish as well as crawfish. A jig and trailer fished in these areas can be extremely effective. A small jig with a craw trailer will give a slow descent, then dragging slow with short hops to resemble a defending crawfish will produce strikes. When necessary, the versatility of a jig allows anglers to adjust with the conditions from a slow crawl to swimming.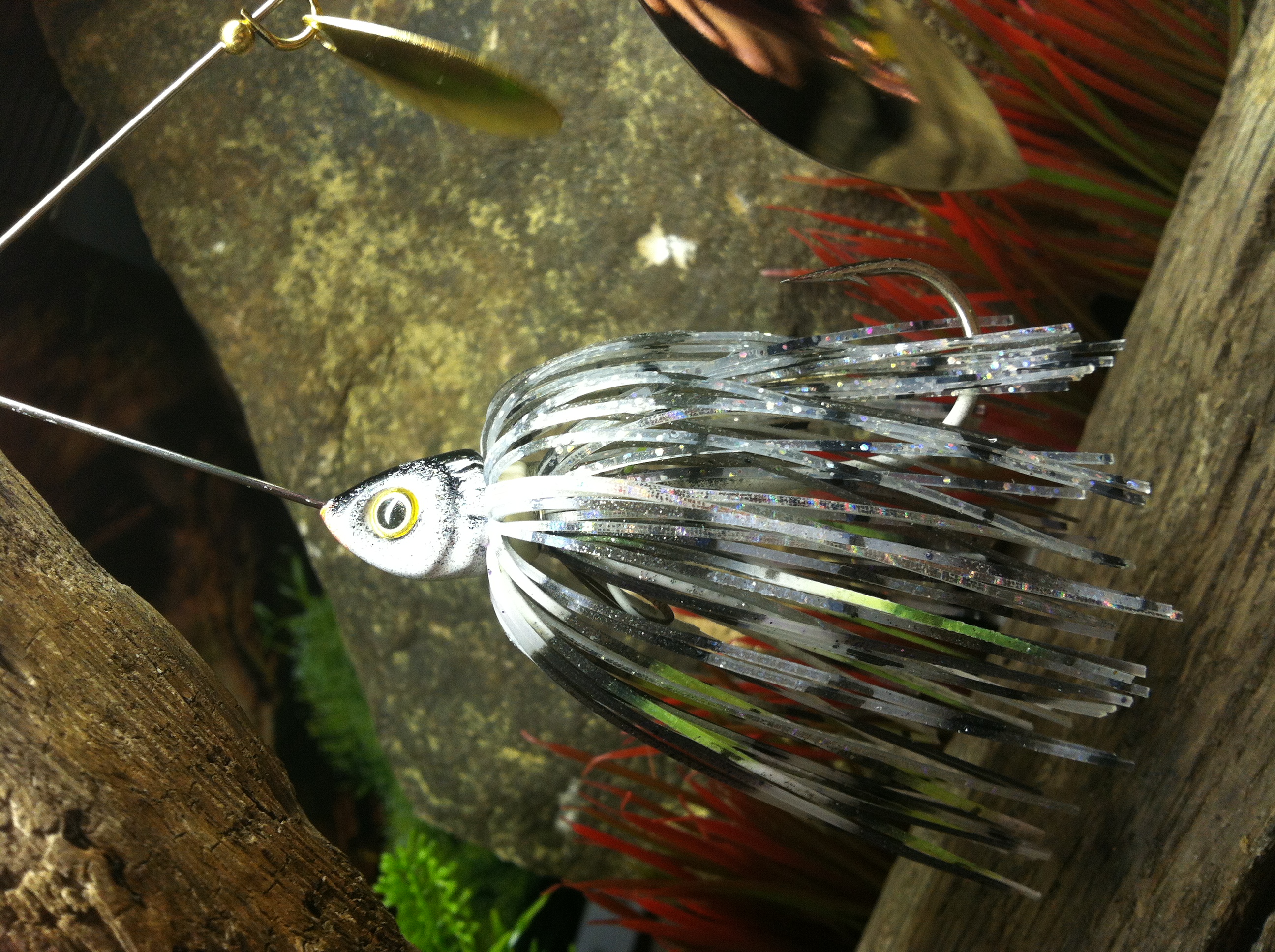 Once considered a secret weapon, the spinnerbait has always been one of the top-selling lures in modern bass fishing. This versatile baitfish-imitation lure can be fished at every depth. With different blade combinations, spinnerbaits can be quickly changed to suit the mood of bass. These baits are great for searching during the pre-spawn season because retrieve speed can be varied greatly to suit finicky bass.
A bass angler armed with these four baits can be very successful during the pre-spawn. These baits have been proven time and time again with tournament wins as Mother Nature cranks up the pre-spawn feeding of bass. However, as with any season, the best thing an angler can take fishing with him is his confidence, patience and good choices in lures.